5 trends in food & beverage branding for 2024
What's happening in the world of branding? What's cool specifically in the food and beverage industry? And how to make it work for you, whatever your brand or industry? Trends in food & beverage, here we come.
Thought piece by Eva Liu (Associate Creative Director) and Ben Weldon (Founder).
As lifetime addicts of design and branding, we can't walk past a café without making a mental note of the typefaces or make a cup of coffee without noticing the brand position on the oat milk. We're obsessed! 
Luckily, we can also use it to come up with the trends. What's going on right now is easy to see (it's already out there), but for many of our clients, we need to know what will be cool when their venues open, or their products hit the shelves.
This is more than guess work, we've done our research. We've scoured Behance, Dieline, Dribble and Pinterest. We've dissected furniture catalogues and industry magazines, and we've also made our way to a handful of future fashion trend reports! 
Without further ado, we've distilled 5 things you shall consider when building your brand for the next 12 months.
Style clash - Mix & Match
Mix & Match has been around for a while, but not many can do it well, and it's even harder to get budgets approved. From the last few years, a lot of creativity has built up, and we've seen so many cool concepts in the big Asian cities. Originally from the hipsters and fashionistas who look like they've been locked in a thrift store, creating what seems like random aesthetic with the upmost meticulousness, we'll see these ideas hit bigger venues and more mainstream products.
Ideal for: short term pop up, offsite activation, and other touches of "spicing things up" to make sure to keep consumers engaged.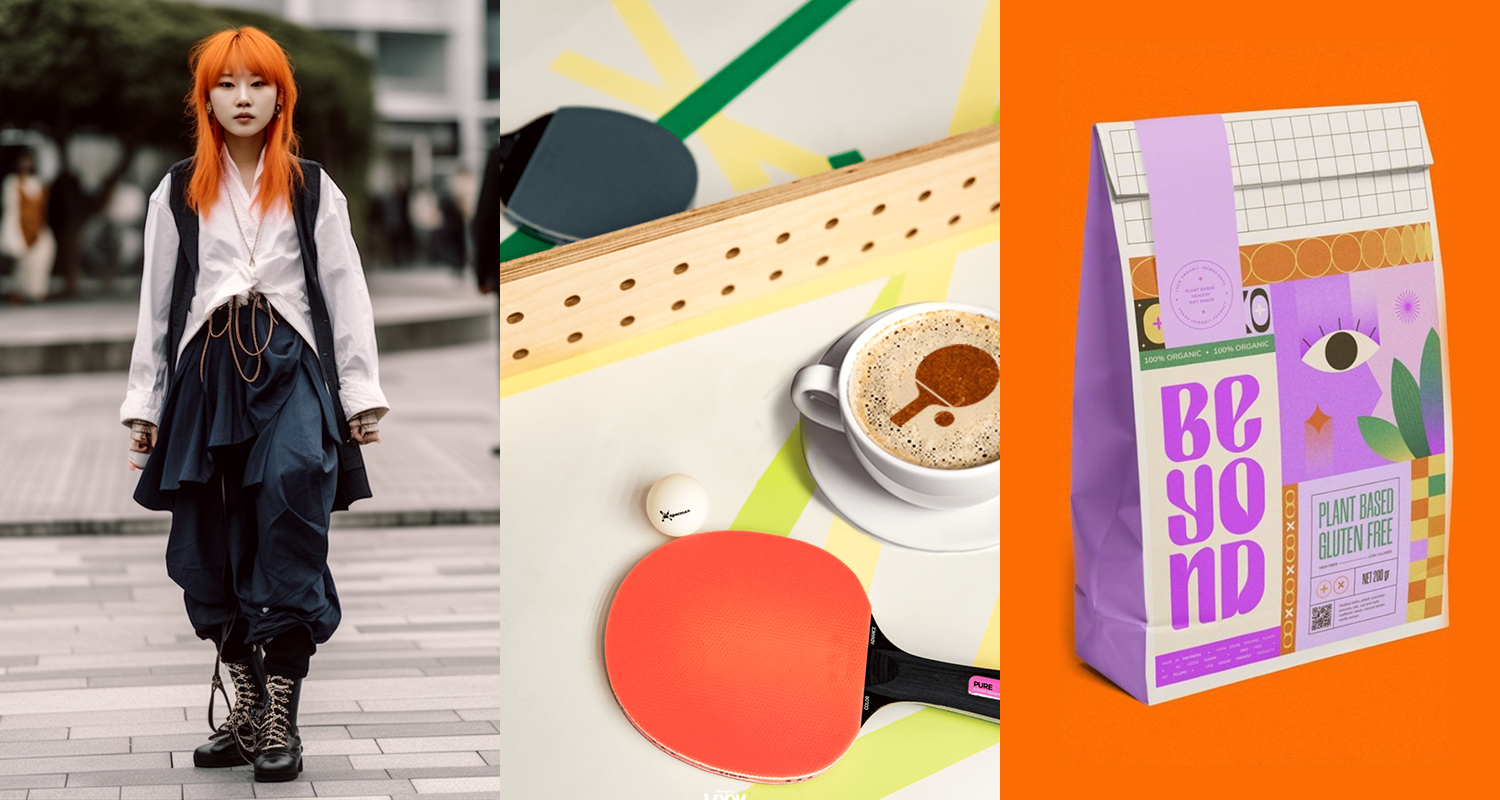 Everything is an experience
Undeniably, many people  dream of traveling around the globe at the moment, though not always feasible financially or timewise. Customers from China – being still in their first year of recovery – will be trying to live as many experiences as possible. If/when they can't go abroad, they will look for those locally or bringing extraordinary is some of their the daily activities. This may include both activities and goods. For instance, how might you prepare a short meal evoke a feeling of adventure and experience can become a short, straightforward, affordable, and mood boosting exercise. It presents as a task but also leaves you feeling rejuvenated and recharged. Some ideas include making tea on a homemade stove, observing birds, picking flowers or reinventing how to receive your coffee – below with an adventurous twist.
How might add as much as a spark of surprise in your consumer journey?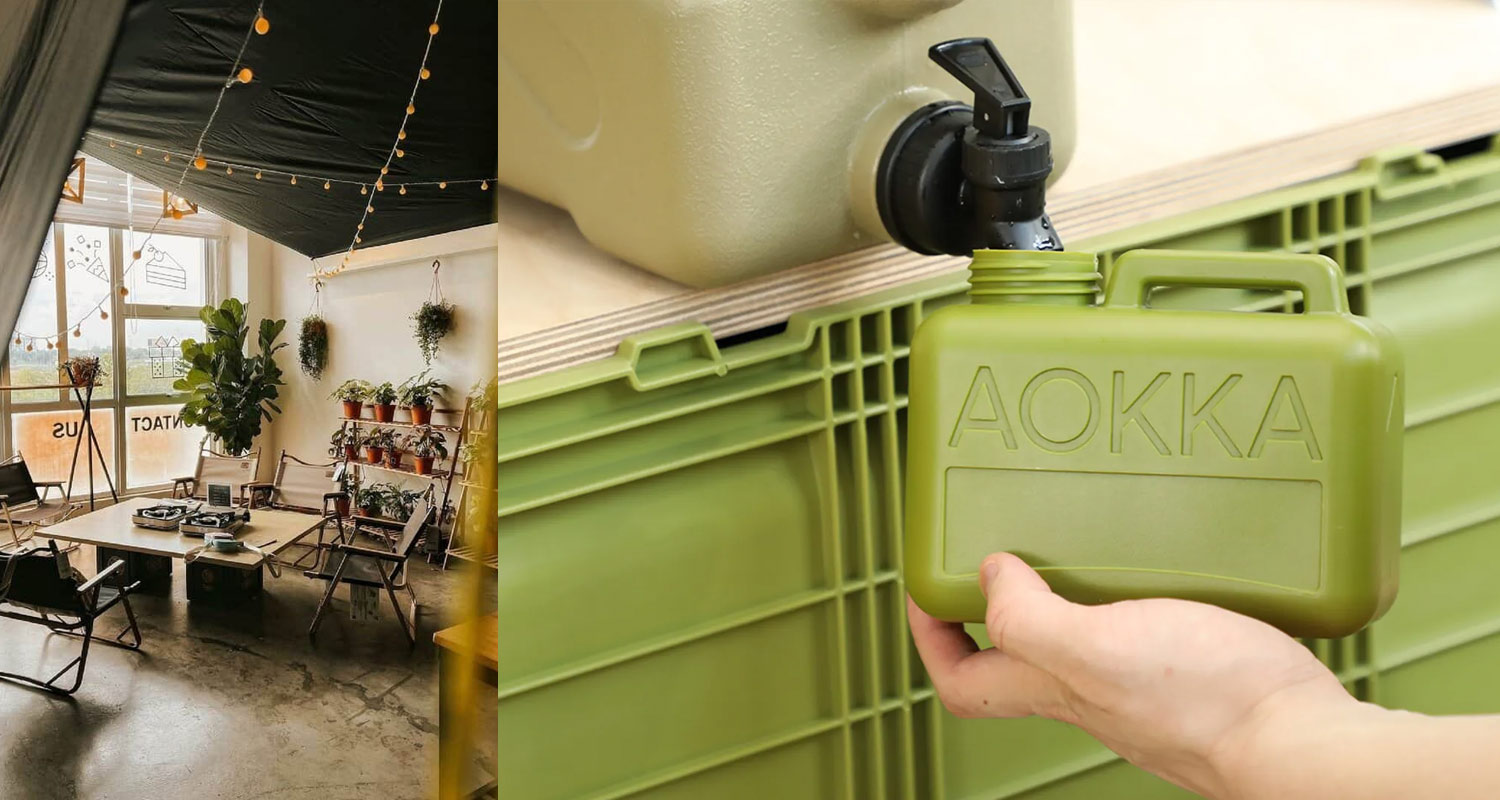 Aokka Is A Unique Coffee Brand With A Sense Of Adventure
Back to straightforward name and type.
It may seems obvious, but being obvious isn't obvious!
This year we've seen a number of brands get a grip back on their branding. Who are we really? Do we stand for something meaningful, or are we just trying to design a logo that fits with the latest typography trends?
For retail brands, rebranding often wise creates an uptick in sales when they rebrand, but compared to the cost of changing your sales materials, merchandise, logistics, stores, packaging, signage, etc.. a short lived social media hype isn't worth the headache (more on that point here).
We believe Pepsi finally got it right. It works on packaging, unlike every design in the past 30 years!
A well considered Visual Identity should last you recognition for pretty much a lifetime (and save you 20x rebranding over one century $$$).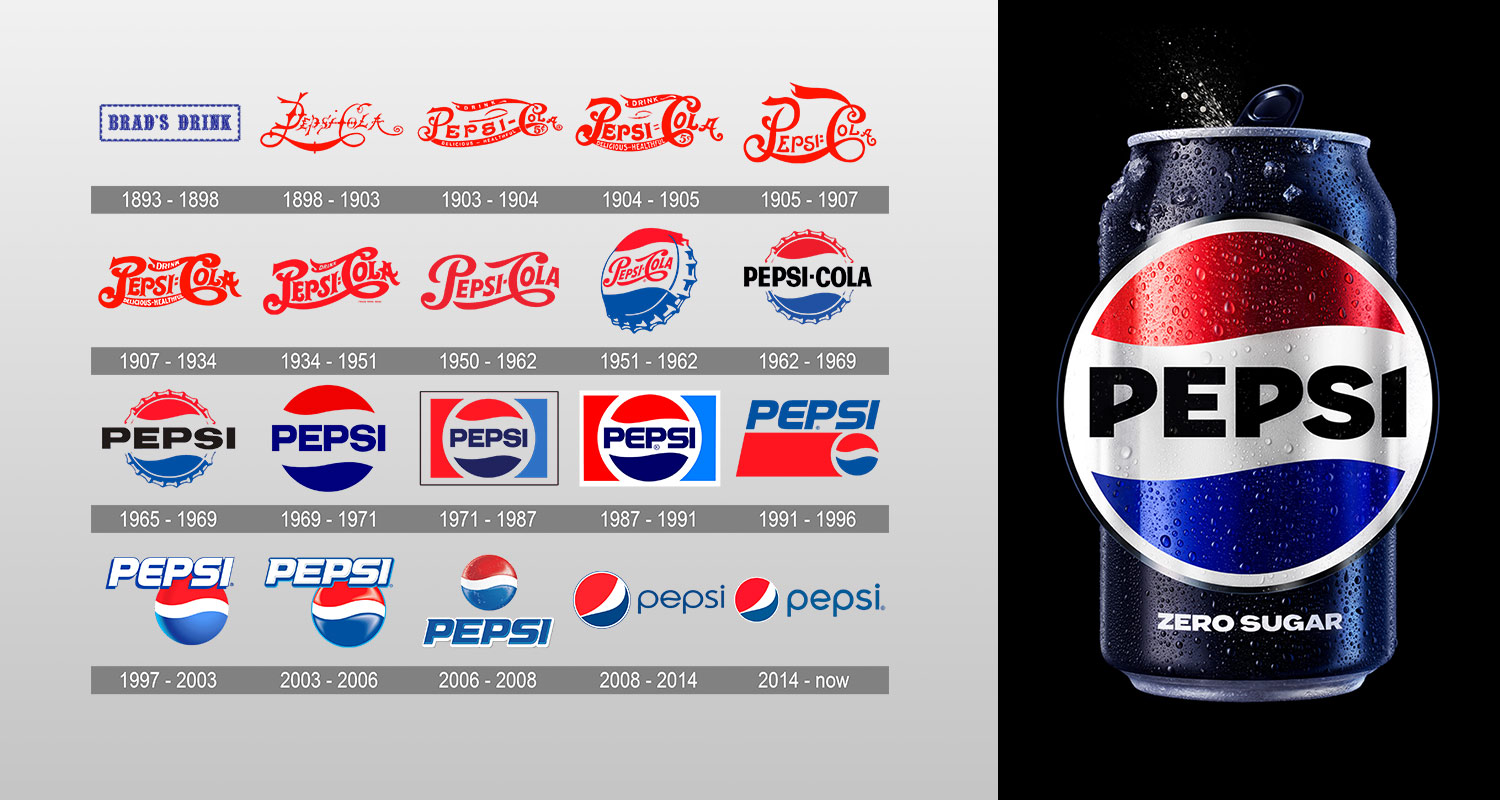 Yeah yeah, no, but seriously! Agencies are being directed and influenced.
We're already drowning in AI content, but we might be eating our dinner inside it soon too!
The craziest ideas you've ever seen can be created in seconds, then iterated, and will just keep going until you love it. Clients may even create the concepts before coming to an agency and because they will have seen more variations, more creativity, there will be more things they like! Undoubtedly, some will find the budgets to build what they've seen. Could it be crazy interior or AI packaging design for China?
Human ingenuity is required to make it all come to life – that's where the true talent lies. As there is not yet a interior printer to execute a restaurant, this will keep interior designers, industrial designers, and engineers on their toes, and hopefully pushing boundaries.
Fashion effect or lasting trend? Only time will tell.
Expect outrageous venues and packaging coming to life, which might just adjust the standard for everyone.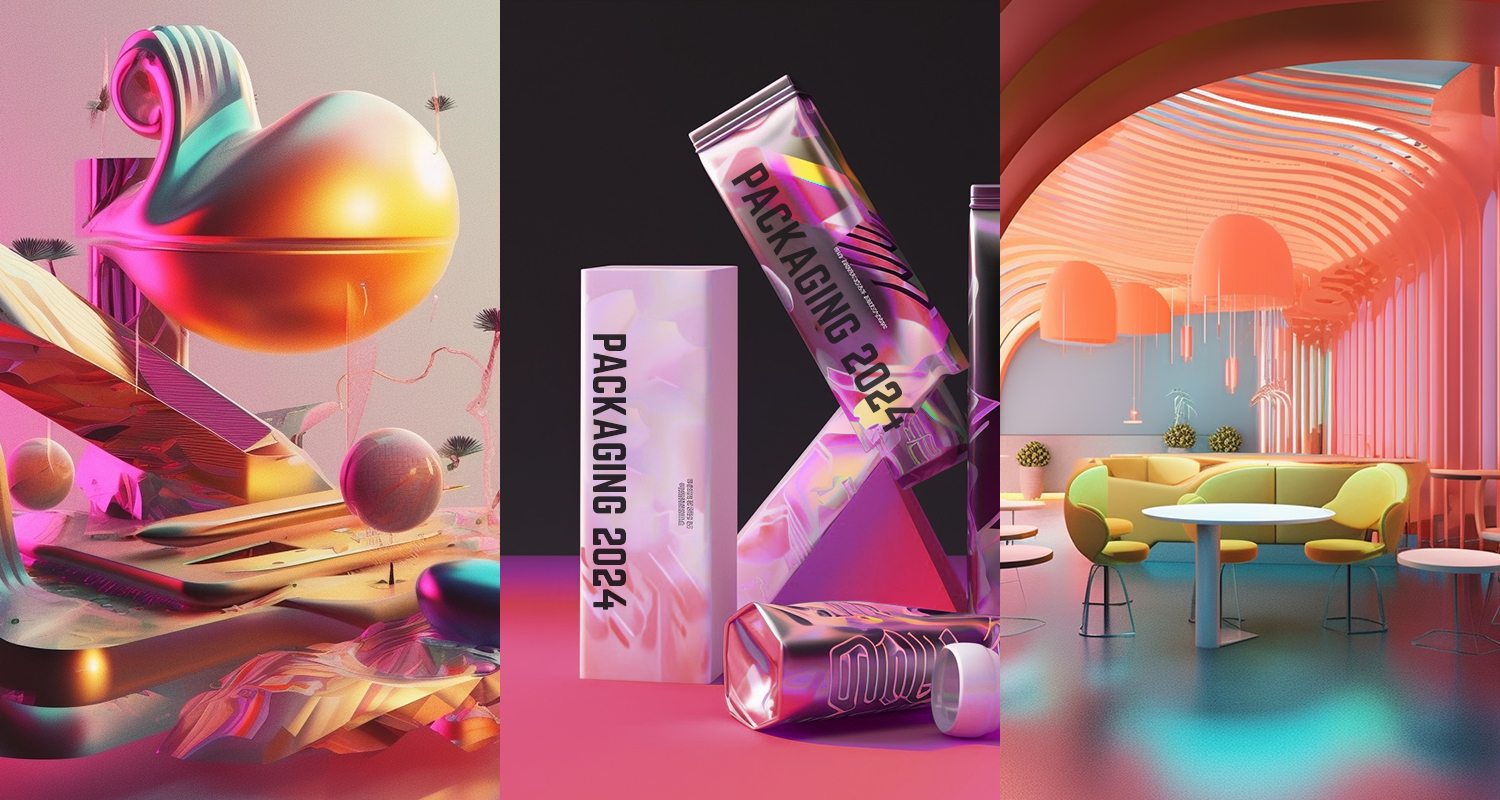 The backlash of what's hot right now!
Though not exactly a trend for 2024, we can help you predict things you might want to avoid if you have longer timelines! That said, if you're working on something that's hitting the market in the next 6 months, this is what's hot right now, too!
Our feeds, and job application in boxes are filled with with typographic style. We love it, but whatever burns the brightest will likely burn away quickly.
Could this be described as psychedelic 1970's? Or earlier arts and crafts? Art nouveau? Whatever this look is called, surreal decorative typefaces are in, slightly hard to read, and expected to be seen everywhere then fading away quickly.
Fonts adventurers, you may want to keep one episode only (e.g. for campaign purpose) rather than a permanent brand feature.
Style clash - Mix & Match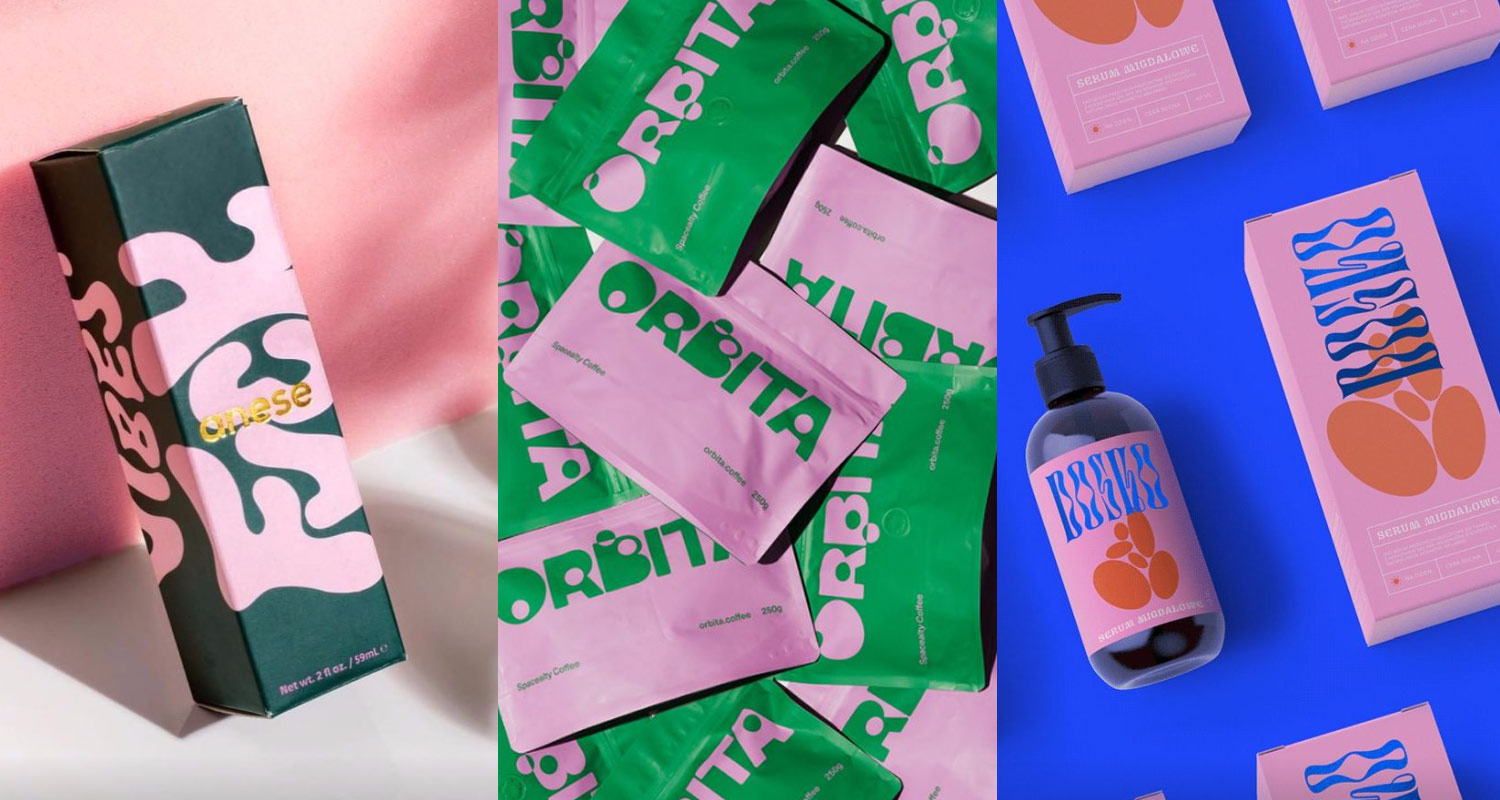 Feeling like you might need a hand looking your best for 2024?
Ben moved to China from the UK and co-founded Thread in 2006, he has had every role within an agency. Now taking the role of CEO, Ben shares his 24 years of industry knowledge with the team.
He builds, leads and shares the creative vision; he is ultimately responsible for every project to be as successful as possible. While providing the daily creative direction, he's constantly looking for exciting new projects to work on.
With almost 20 years in the industry, Eva leads a the creative for our China based projects, including F&B, retail and FMCG brands such as Google, AB InBev, ALDI, the first ever Mercedes Asia flagship lifestyle concept as well as locally rooted ones such as YongHeDaWang's soy milk rebrand.
Eva's effortless style brings our client's ideas to life. A brand is not just a logo, it's an entire landscape of visual design and experiences, and it's these elements that she conjures up for our clients.