The Brand Challenge
品牌挑战
White Castle's identity is very traditional, but we are attracting a very young audience in China.  Sliders are still a new concept in China; our customers are often confused when ordering.
我们希望颠覆白色城堡传统的品牌形象,来吸引中国的年轻食客。由于迷你汉堡在中国仍然是一个相对新颖的概念,我们的顾客时常会在点单时感到困惑。
How might we better communicate our slider concept to our young, Gen-Z customer using messaging and a visual language that connects with them specifically?
我们怎样才能更好地向年轻消费者传达我们的小食概念呢?
We took a look at the user journey, needs and behaviours when interacting with the brand, to understand what it was about White Castle that was attractive to them.
我们通过消费者与品牌互动时的体验、需求以及行为来吸引他们了解白城堡
The Result? A new position for a concept store.
HELLO we're the BOLD alternative. We are an American mini burger concept that makes people happy with a large variety of satisfying sliders. Delivered with our relaxed friendly free laid back environment and service.
我们是让人们高兴和满意的美国小食迷你汉堡。我们提供轻松、友好、自由自在的环境和服务
Say Hello Little One, say goodbye Jennifer and Lisa!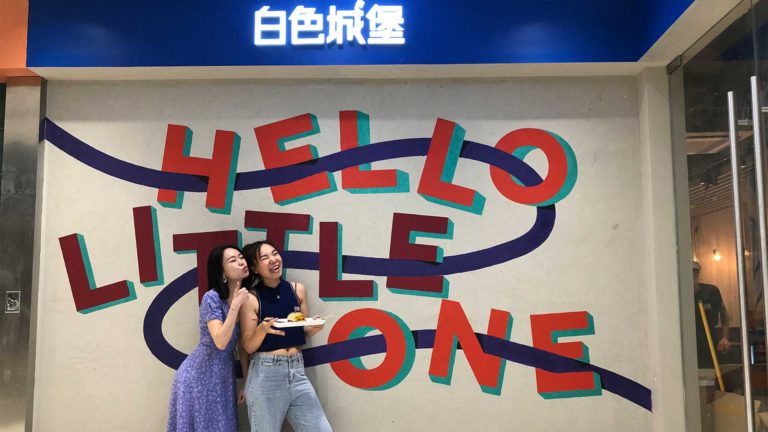 We'd love to be able to create a project like White Castle with your company. If you'd like us to be part of your team, and create something incredible, get in touch.